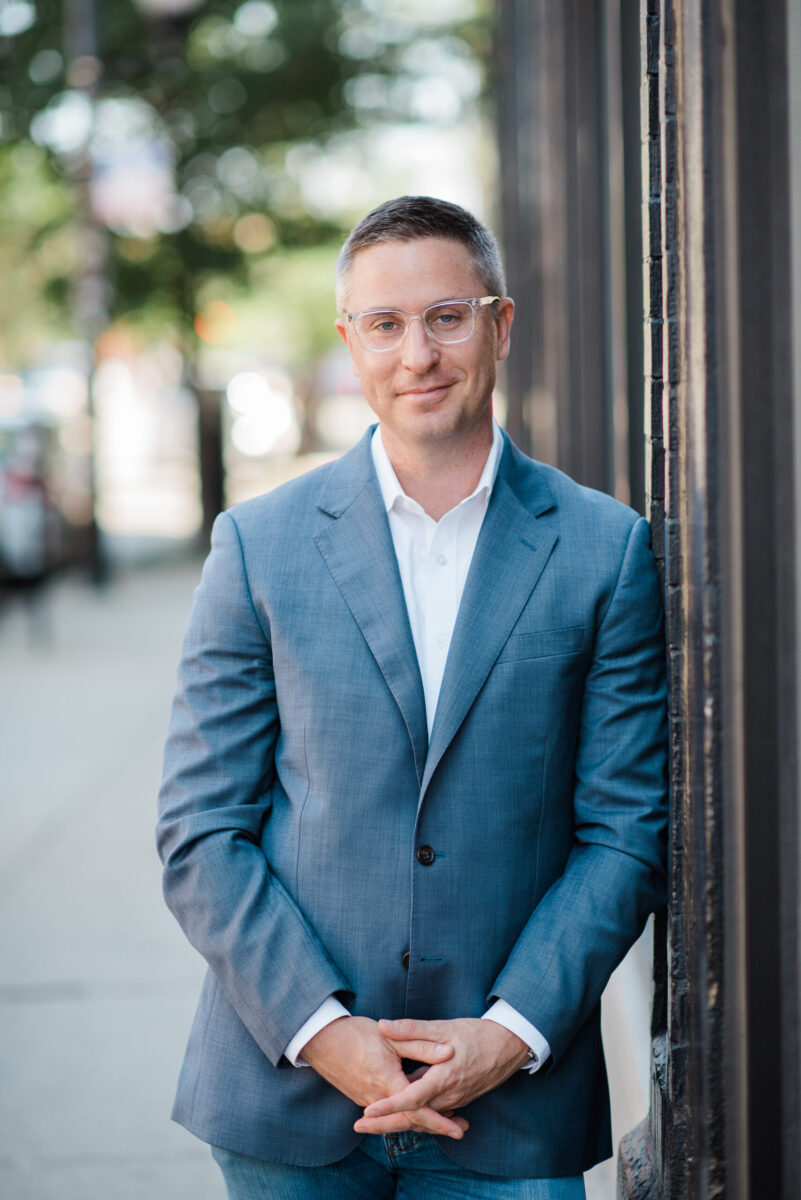 John Kamis a recognized expert in legislative and regulatory affairs, government budgeting, procurement, and political campaigns. He helps companies, organizations, and nonprofits navigate the complex legislative, regulatory, and procurement environment in the State of Illinois. John relies on his deep relationships, understanding of the legislative process, and ability to effectively communicate to ensure success for his clients. He has represented clients in numerous industries, from some of Illinois' most impactful nonprofits to some of the world's most innovative companies.
Prior to founding Turing Strategies, John built out the Illinois Public Policy group for a boutique law firm and has been lobbying for well over a decade.
John's expertise is derived from his extensive government experience. He is unique in that he has worked as a senior staffer for both the Governor of Illinois and the Mayor of the City of Chicago. John served as the Senior Advisor for Economic Development and Legislative for Illinois Governor Pat Quinn In that role he was responsible for the legislative agendas for the State's economic development agencies, as well as overseeing special initiatives such as Budgeting for Results (the State's performance-based budgeting initiative) and the Economic Recovery Commission. John started his career in Springfield lobbying on behalf of the CIty of Chicago and Mayor Richard Daley. John also has extensive political and campaign experience. He served as Governor Quinn's Campaign Manager in the 2010 primary, and has worked on campaigns at all levels of government.
He continues to advise numerous elected officials and candidates on their campaigns. John was selected by Crain's Chicago Business list of 40 Under 40, which highlights professionals who have reached the top of their fields before the age of 40. John was also selected as an Edgar Fellow, the leadership development program created by former Governor Jim Edgar to foster bi- partisanship. He now serves on the Advisory Board and Selection Committee for the Edgar Fellows Program. John was also named a Leadership Greater Chicago Fellow and selected to participate among the top leaders from the business, government, and civic communities in the Chicago-land
region. He was only the second registered lobbyist selected in Leadership Greater Chicago's 30-year history (Lindsay Anderson is now the 3rd).
John obtained his Juris Doctorate from the University of Illinois College of Law and his BA from Bradley University.
University of Illinois College of Law (JD)
-Bradley University (BA)
Edgar Fellow (Class of 2014)
Member of the Edgar Fellows Advisory Board and Selection Committee
Crain's Chicago Business' "40 Under 40" (2014)
Crain's list of those who have reached the top of their fields before the age of 40
Leadership Greater Chicago (2017 Fellow)
Member of the Leadership Greater Chicago Selection Committee